A visit at Paragaea, where we guide you through the entire place, explaining how every step of the olive oil production was made in this factory while also talking about every machine you can see around. You will discover the history of Parga's first mechanical olive oil factory and its connection with our culture and people's life.
Moving on, you will watch the modern way of olive oil production & the entire journey from the olive groves until your bottle in a short movie we have produced.
PLEASE NOTE: The last guided tour starts every day at 13:30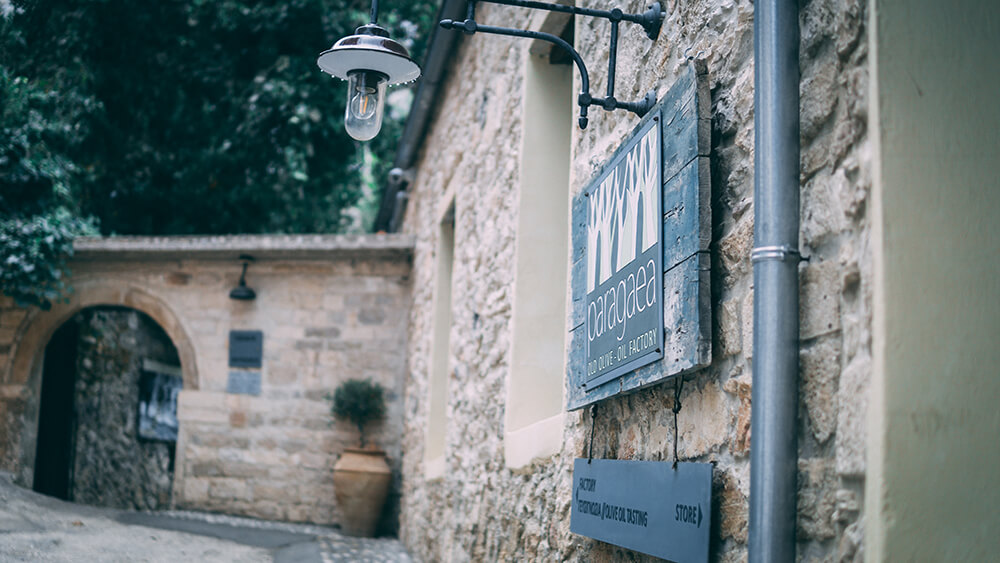 The perfect ending for the guided tour is an olive oil tasting. Together we will taste the entire product line of Paragaea that includes: extra virgin olive oils, flavored olive oils, olive oil-based dressings, and olive paste. Our experienced and well-trained staff will help you to reveal all the secrets of olive oil, you will learn how to cook with it, how to taste it and some tips to keep in mind for the moment that you find yourself confused in front of a shelf full of bottles of olive oil.
PLEASE NOTE: The last guided tour starts every day at 13:30
Join us in Paragaea for a culinary workshop that includes cooking in a warm and friendly environment. Our family organizes and realizes this event for people who want to discover and taste delicious Greek food as we cook it at home and also experience the creativity and the warmth of traditional Greek hospitality. 
FRIDAY & SATURDAY AT 18:00
Are you interest in discovering Greek local grape varieties & wines ? Maybe you are just a wine lover… Or are you seeking for a fun & educate activity during your holiday in Parga? Bring your friends or come alone to Paragaea Wine Tasting for an enjoyable evening with Greek wines and friends.