Aegis Gourmet – Unfiltered EVOO
For the first time, we have produced an unfiltered extra virgin olive oil that also brings Health Claim Certification by the European Union. Moreover, this was a reward for our effort to offer tasty and quality products, while highlighting the true wealth of our place.
The unfiltered olive oil is the natural juice from the olive fruit, as extracted from the olive oil mill with all its phenols, antioxidant vitamin E, nutrients, flavor, and aroma preserved. The unfiltered sediment makes its appearance cloudy, yet another sign of its natural consistency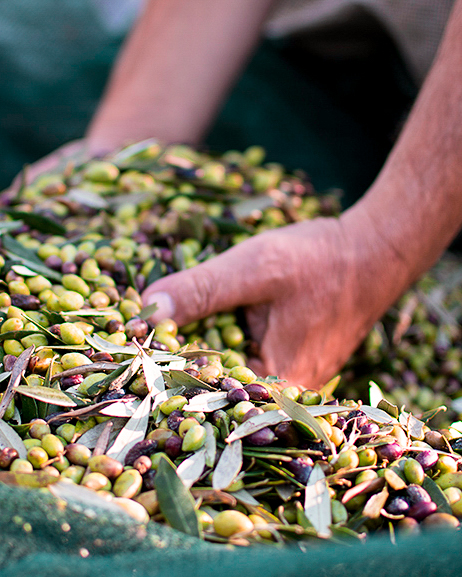 A healthy extra virgin olive oil.
Aegis Gourmet – Unfiltered EVOO is well-kept in a dark glass bottle to be protected from air, sunlight, and moisture. In such a safe environment, polyphenols dwell in great abundance. Polyphenols have great antioxidant activity and are uniquely beneficial to our health as they help with:
Oxidative stress
Cardiovascular diseases
High blood pressure
Cholesterol levels
Some types of cancer.
Furthermore, polyphenols are noted for their antiaging and anti-inflammatory properties. It just takes one or two tablespoons of Aegis Gourmet – Unfiltered EVOO in our daily diet to take advantage of all these benefits.
Remarkably fruity flavor, intensively spicy, mildly bitter and most importantly, rich in flavor. Contrasting flavors balance on the palate effortlessly and lead to an ultimately delightful and tasty surprise. This is an infallible sign of its exceptional quality and high nutritional value. The history of the olive tree, Greek tradition, and land is revealed through the first sip.
Aegis Gourmet – Unfiltered EVOO is remarkable not only for the taste but the appearance. An early harvested EVOO -10th until 25th of October,  collected from unripe green olives, resulting in intense green color. It also appears cloudy and blurry since it is unfiltered.
It is a cold-pressed olive oil with the temperature of production kept below 26o C. Such a method maintains the acidity level low while provides a rich flavor and aroma.
Enjoy it raw or atop a warm loaf of bread, poured on a fresh salad with leafy, boiled, or sautéed vegetables, over oven-baked fish, or mixed with legumes salad.
A liquid gold, an affordable luxury, sealed into a limited number of bottles that have a short shelf life -15/5/2021
It's time to savor Aegis Gourmet – Unfiltered EVOO and taste your way through its place of origin, the beautiful Parga! Buy it online here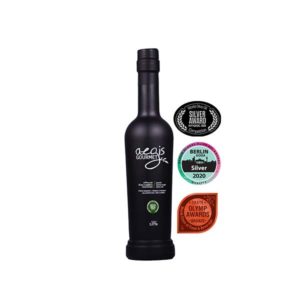 Variety: Parga's Lianolia Harvest Period Early Harvested, 15th Oct -...